Club de Vinos La Vanguardia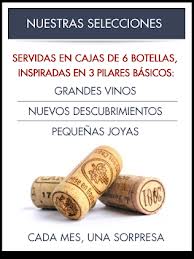 Recently the 'Club de Vinos La Vanguardia' (La Vanguardia Wine Club) has been created. Those who register and join the Club will have the opportunity of creating their own private bodega or wine cellar with selected products. Month by month the team of the Club's enologists and restaurateurs will make suggestions and the customer can take advantage of very special conditions and have the guarantee La Vanguardia always offers for its usual recommendations.
Teléfono Permanente is the partner chosen by the Club de Vinos La Vanguardia for attending the Customer Service phone number. Our Inbound Call Department will answer customers' questions, make registrations of new customers and take orders.