These two switchboards are part of the history of Teléfono Permanente.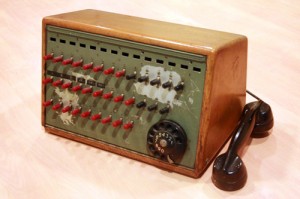 This is the manual exchange we worked with from the very beginnings of our company's foundation, from 1970 until mid eighties.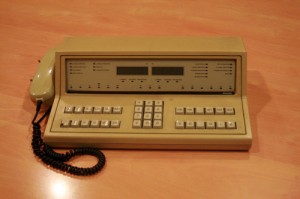 A new switchboard, those times very modern, was incorporated in 1987. It is the Philips appliance you can see on this picture.
To be continued……
Esta entrada también está disponible en: Catalan Spanish English