Very good news indeed confirming once more last informations about the remarkable growth of eCommerce in Spain. To be competitive small business must follow the trend and offer its products for online sale. The Government's announced action to give support is of course welcome but also necessary.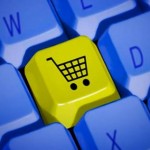 Regarding day to day management of Internet business, various online shops entrusted the task to Teléfono Permanente as strategic point of support. Not only a good product is important, but customer service is a key factor. Based on long years experience in this business we can assure that personalised call answering together with Web services are the guarantee of buyers' satisfaction and make them come back and buy again.
Teléfono Permanente offers a full range of services to online shops, to mention just a few of them:
Help to buyer upon making the purchase.
Validation of purchase or payment.
Order modifications.
Delivery incidents solution.
Complaints, product returns.
After-sales service in general.
Reception and handling of e-mails (mail center).
Do you want to get additional information about our company? Please download here the Information Folder.
Esta entrada también está disponible en: Catalan Spanish English