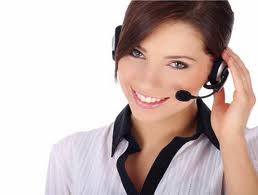 Have you considered the convenience of having your phone calls answered when your office is closed for summer holidays? Teléfono Permanente offers you an easy and economical solution: prices starting at 30 € per month.
"Closed for holidays" does not mean that your business has to remain unattended for two, three or four weeks. Maybe you are thinking of having your voicemail connected all the time, but not without a little concern about who will be calling, will they leave a message or not, will they call back, will it be an urgent matter to be dealt with at once? And so on …
We offer you a much better solution. When everybody of your company is on holidays Teléfono Permanente will answer your phone calls. We offer you customized service and we adapt to your requirements. It's just as easy as this:
♦      You forward your incoming calls to us
♦      We answer in your name during the hours you need (if you wish even 24 hours a day)
♦      If you have incoming calls from abroad we can answer in English or French
♦      Every call is answered according to your instructions
♦      We contact you on the spot or at an agreed time every day to inform you about your messages. If you prefer you can phone us up to know who called you. And of course we can inform you by SMS or e-mail.
Choosing Teléfono Permanente as your Virtual Secretary you can enjoy your holidays without worrying.
Download here our Information Folder.
Esta entrada también está disponible en: Catalan Spanish English